SPECIAL MESSAGE: How We are funded
Empower the Fight is a grassroots anti-exploitation organization that is privately funded! As a child-centered organization we prioritize the interest of the child above all else! Therefore, we have committed NOT to apply or receive government funding. No matter how great the intention or efforts are, it is impossible to serve two masters. Government funding requires the interest of government policies to be prioritized, often resulting in harm to the child. We know the government model isn't working. And we are unwilling to compromise our mission to pursue these funds. Therefore, Empower The Fight is supported solely by private donations and grants. Consequently, we cannot do this vital work without your support!
You CAN MAKE A DIFFERENCE
Donor Advised Funds are a tax-advantageous and straightforward way to give to Empower The Fight. When you contribute cash, securities, or other assets to a donor-advised fund, you are generally eligible to take an immediate tax deduction.
Run by a third party and created to manage the donations of an individual, a family, or an organization. Contributions to any charity like Empower The Fight through a donor-advised fund are irrevocable. Invest your gift, so it has the opportunity to grow and provide an even more significant contribution to Empower The Fight.
2 Ways to Give Through Donor Advised Funds
Contact Your Financial Institution
Provide Empower The Fight's Federal Tax ID and Address
Provide Directions to Your Fund Manager
Give the amount and frequency of your donation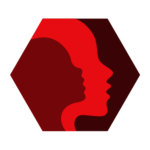 *Empower the Fight, Inc
Federal Tax ID: 84-4150615
705b SE Melody Lane, #114
Lee's Summit, MO 64063
*formerly known as 1018 Strategy, Inc
Common Donor Advised Funds
Find your financial institution or foundation listed below and log in to your account to give to Empower The Fight online. Use the Empower The Fight tax ID information and address listed on this page.