EMPOWERING ADULTS TO STOP CHILD EXPLOITATION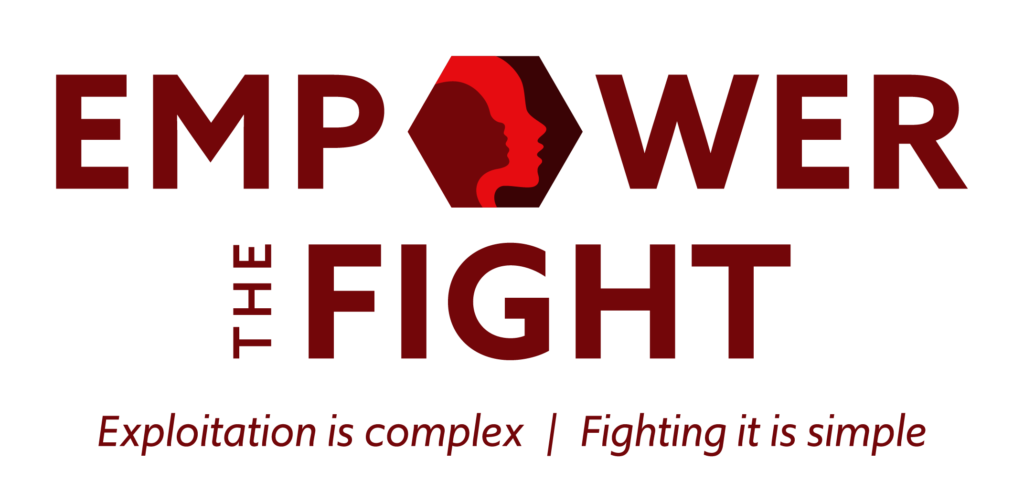 To do justice to the fatherless and the oppressed, so that man who is of the earth may strike terror no more. Psalms 10.18
WHAT IS CHILD EXPLOITATION?
Exploitation is a mentality that treats people like an object, removing their humanity and justifying their harm. Exploitation is not a single act; it is a mentality that repeatedly uses a child for gain. All types of exploitation are connected, and children are often victims of multiple forms.
Exploit /ˈɛkˌsploɪt/ (noun) – is "to use (someone or something) in a way that helps you unfairly".
Together We Protect Kids & Impact Lives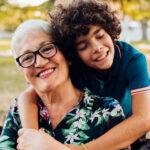 I'm Shocked!!!
"I cannot stop thinking about the prevention class yesterday. I was so shocked by the statistics and would never had known what to look for without it! The instructor was amazing and the content invaluable. This grandma learned so much about how to protect my grand-kids! Thank you!"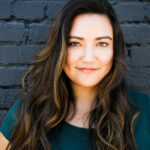 I Feel So Empowered
"I endured horrible abuse growing up. The Watchful Eye training gave me such a feeling of being empowered to protect my kids and others. Your instructor made this very hard topic feel very safe. I was shocked! Making more sense of my history was also an unexpected bonus! Thank you!!!"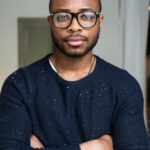 Thank You!
"As a former victim I went through a lot. Thank you for what you are doing. Finally, someone is willing to help kids like me who fall through the cracks of the system and don't get help. You are impacting so many kids' lives. You are giving kids a voice! Probably more than you will ever know."
JOIN THE fIGHT TO STOP CHILD EXPLOITATION!
---
Together, we all can become skilled watchmen for America's children! Join our mailing list and receive a downloadable copy of Empower the Fight's "Safe Adult Supplement Guide".
The Rotten Tree of Child Exploitation
Child exploitation is a rotten tree growing rotten fruit, producing some of our most debilitating social and human issues. We often address the bad fruit, but the corrupt tree continues growing. We are going after the tree!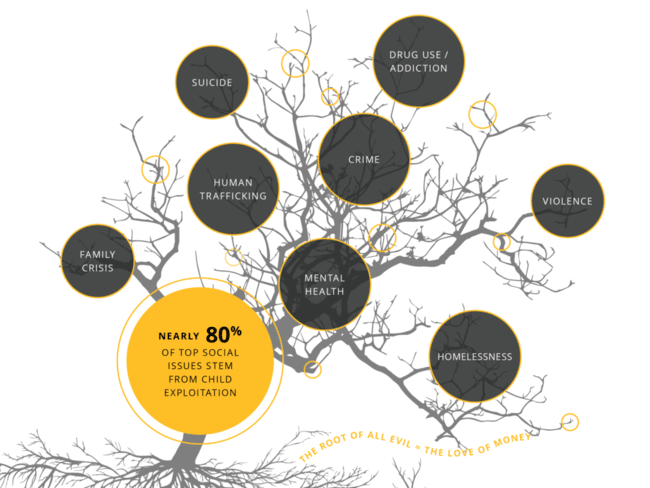 STATISTICS NOW AVAILABLE!
OPEN EYE REPORT: Unmasking Child Exploitation in the United States
Click the button below to request a free digital copy of Empower The Fight's Open Eye Report, which includes shocking findings from 20 years' of cross-sectional confirmation of federal reports, expert analysis and experiences of frontline workers.
OUR VISION
Stop child exploitation in America